Michael Allen Attorney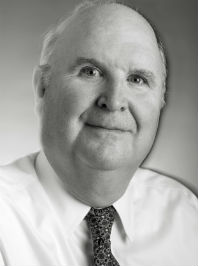 Mike practiced as a community pharmacist for 12 years before he began defending health care providers. He has represented a variety of providers including hospitals, group homes, physicians, pharmacists, chiropractors, respiratory therapists, nurses, social workers and mental health professionals. He has also defended health care institutions, colleges and universities in complex civil litigation matters involving premises liability, and workplace or campus security. His extensive trial experience is supplemented by his experience with administrative and regulatory agencies, including the North Carolina Board of Medicine, the North Carolina Board of Pharmacy, the North Carolina Board of Nursing, the North Carolina Board of Chiropractic Examiners, the North Carolina Board of Social Work, the American Medical Association, and the U.S. Drug Enforcement Agency.
Mike uses his own experiences as a healthcare provider, small business owner and practicing attorney to provide a comprehensive approach to his client's representation. He has represented clients and tried cases throughout North Carolina, from Bryson City to Nag's Head, and has been involved in claims exceeding $10 million. Mike is included in Best Lawyers in American in the field of Medical Malpractice Defense, and has a top AV peer rating by Martindale-Hubbell. Mike is also a certified mediator with the North Carolina Dispute Resolution Commission.
Mike grew up in eastern North Carolina, where he learned values including integrity, family and the importance of hard work. He attended the University of North Carolina as a Johnston Scholar, and received his pharmacy degree in 1980. Mike began his pharmacy career with an international pharmaceutical manufacturer in Richmond, VA, before returning home to practice pharmacy in his hometown with his wife Donna, a nurse practitioner.
Mike next attended Campbell University School of Law, where he developed his interest in civil litigation. During law school, Mike was awarded the Lewis Powell Award as top advocate in the Fourth Circuit by the New York Bar Association, and also participated in the ATLA National Trial Competition, where his team received the Regional Champion Award and advanced to National Championship in New Orleans, LA, where they finished second in the country. Mike was also elected into the Order of Barristers and served as Articles Editor for the Campbell Law Review.
Mike has shared his experiences with other students as an Adjunct Professor in the Department of Trial Advocacy at Campbell University School of Law. He is a frequent lecturer to medical groups, medical students, pharmacy students and chiropractors on liability issues and risk management. He served successive terms as a public member of the North Carolina Board of Chiropractic Examiners and has also participated on the Medication Safety Committee of the North Carolina Association of Pharmacists.
Mike frequently defends cases involving adverse medication reactions and alleged medication errors. He has served as lead counsel in and outside of North Carolina in matters involving pharmacy care, primary care, chiropractic care, surgical complications, emergency department care, birth injuries, nursing homes and group home facilities.