Lori Meyerhoffer Attorney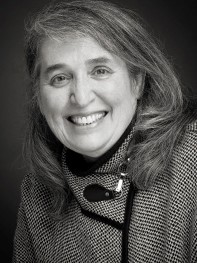 Lori is a licensed and board-certified Internal Medicine physician. She practiced internal medicine full-time for almost 10 years prior to returning to law school. Lori utilizes her education, training, and experience to defend medical malpractice cases in multiple specialties, focusing on standard of care defenses, as well as developing alternative causation defenses to foster early dismissal, reasonable resolution, or success at trial. Prior to returning to medical school, Lori earned a Doctor of Optometry degree. She utilizes this specialized education to defend ophthalmologists in malpractice litigation. Lori also represents healthcare providers before the North Carolina Medical Board, North Carolina Board of Nursing, and Board of Pharmacy, as well the National Practitioner Data Bank and physician responses to FTCA claims. She also routinely lectures to physicians and hospitals to assist with risk reduction.

Lori received her undergraduate degree from Mercer University (1986), her Doctor of Optometry from the University of Houston (1990), her medical degree from the University of South Florida College of Medicine (1994), and her law degree from the University of North Carolina at Chapel Hill (2007). She completed her internship and residency training in internal medicine from the University of Alabama, Birmingham (1997).

In her spare time, Lori enjoys hiking, cooking, crafting, theater, and spending time with her husband and two adult children. Additionally, for the past nine years, she has volunteered as a mock trial coach in downtown Raleigh middle or high schools. Additionally, Lori volunteers as a regional parent for North Carolina State University's Parent & Family Services, as a Board member of her neighborhood homeowner's association, and also serves on the new member committee at Temple Beth Or.