Jennie M. Smith Attorney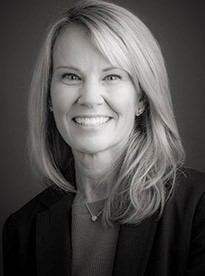 Jennie concentrates her practice on health care with a focus on medical malpractice and professional negligence. Jennie also handles regulatory and compliance matters with State licensing boards. She represents health care providers in defense of alleged negligent care and treatment, misdiagnoses, medication and surgical errors, lack of informed consent, personal injuries, and wrongful death. She concentrates on developing long-lasting relationships with her clients and providing personalized representation to meet her client's individual needs in navigating the litigation process. She works to ensure claims are thoroughly investigated to provide her clients with the tools necessary to make informed and thoughtful decisions.
Before joining Batten McLamb Smith, Jennie defended long-term care providers including skilled nursing facilities, assisted living facilities, home health, and hospice. Recently she was selected to be among Charleston Business Magazine's 2023 Legal Elite in the area of Healthcare. Early in her career, Jennie defended clients in the areas of construction defect, personal injury, and workers' compensation.
Jennie received her Juris Doctorate from the Charleston School of Law after completing a Master of Business Administration at The Citadel and a Bachelor of Arts degree in political science at Miami University. During law school, Jennie was actively involved in the Moot Court Board and the Federal Courts Law Review.