Jaye Bingham-Hinch Attorney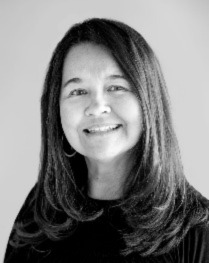 Jaye has been an appellate lawyer and litigator in North Carolina since graduating from law school in 1997. As a litigator, she regularly represents businesses and individuals in the areas of medical malpractice, retail and hospitality, premises liability, negligent security, product liability, and general liability. She has tried multiple cases to defense verdicts across North Carolina.
Jaye has also been a board-certified specialist in Appellate Law since 2012, and she was the Appellate Practice Leader of a 75-100 attorney law firm for thirteen years prior to coming to Batten Lee. She has handled over 200 appeals and authored nearly 600 briefs in her career. Jaye previously served as the Director of the Office of Appellate Division Staff for the North Carolina Court of Appeals and the Supreme Court of North Carolina, where she led an office of nine attorneys and two legal assistants.
Jaye has been selected to Best Lawyers in America, Business North Carolina's Legal Elite, and Best Lawyers Business Edition, "Women in the Law." She also has an AV Preeminent Peer and Judicial Review rating with Martindale-Hubbell. Jaye serves on the North Carolina State Bar Appellate Practice Specialization Committee, the North Carolina Bar Association Appellate Rules Committee, and the North Carolina Bar Association Appellate Practice Council. She was an Adjunct Professor at the University of North Carolina School of Law and Campbell University School of Law for a total of six years. After law school, Jaye worked as a law clerk for former Chief Judge John C. Martin at the North Carolina Court of Appeals.
Jaye graduated from Duke University with honors prior to attending the University of North Carolina Law School, where she served as a Teaching Assistant for the Legal Research and Writing course. She has been a volunteer for the North Carolina Appellate Pro Bono Program, the North Carolina Guardian Ad Litem Appellate Program, as well as with her children's schools.