Houston Foppiano Attorney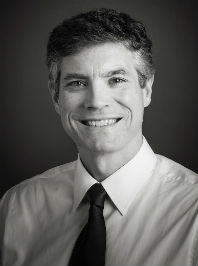 Houston has tried not only medical malpractice cases involving injury and death, but also cases arising out of automotive collisions and premises liability. Since moving to North Carolina in 1998, he has gotten to know the state well, defending liability cases of all kinds in more than half of its 100 counties stretching from the mountains to the coast. His primary practice is focused on medical malpractice, and he has defended doctors, hospitals, EMTs, dentists, physical therapists, and nurses against all manner of claims involving catastrophic injuries and death from surgeries, infectious diseases, alleged birth trauma and alleged failures to diagnose and treat, many with eight figure life care plans. He has also assisted doctors and nurses in responding to claims brought against them in the forum of their respective licensing boards.
Houston has also litigated many commercial cases over the years, primarily in the Federal Courts and in the North Carolina Business Court. These actions include a multi-party copyright and trademark infringement case, civil RICO actions, breach of contract matters, and several successful defenses of class actions brought under federal consumer protection statutes.
He also continues to have an active practice defending liability claims of a catastrophic nature in both state and federal courts. From fatal trucking accidents, to drowning deaths, to products liability and adverse drug reactions, Houston has worked to produce favorable results for a multitude of individuals and businesses, including dismissal of actions at the pleadings stage and summary judgments.
Prior to moving to North Carolina in 1998, Houston had an active liability defense practice in Florida, where he was based out of the Tampa office of the firm that is now Banker, Lopez and Gassler. He is currently admitted to practice in both North Carolina and Florida. Houston is a 1991 graduate of the University of Texas, and earned his law degree in 1995 from the University of Tennessee, where he was on the Tennessee Law Review and graduated Cum Laude.