Bethanie A. Maxwell Attorney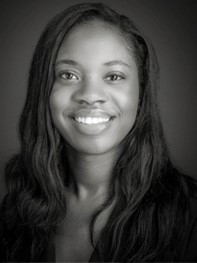 Bethanie is an experienced litigator having tried numerous cases as an Assistant District Attorney in Wake County. She prosecuted matters in both District and Superior Court ranging from traffic infractions to felony drug and gun charges. While an ADA, Bethanie also specialized in juvenile law, both litigating juvenile court matters and training law enforcement officers on juvenile criminal procedure.

Bethanie graduated from the University of North Carolina School of Law, receiving her Juris Doctorate in 2019. At UNC, she received awards at the local, regional, and national levels in recognition of her skills in courtroom advocacy. In addition, she served as a Research and Teaching Assistant for UNC Law's Youth Justice Clinic and worked as certified student practitioner in the Durham County District Attorney's Office where she prosecuted drug offenses and specialized in Juvenile Court proceedings. As a third year law student, Bethanie participated in UNC Law's Civil Legal Assistance Clinic where she advocated on behalf of plaintiff's facing discriminatory housing practices. Bethanie graduated from North Carolina State University with honors in 2016 with a Bachelor of Arts in Political Science.