Amy Petty Attorney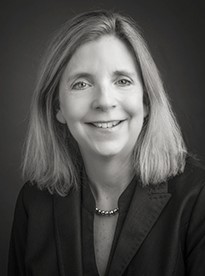 Amy is a Raleigh native and an experienced litigator, who joined Batten McLamb Smith after positions with the United States District Court (EDNC) and the City of Raleigh City Attorney's Office. She assists clients in the areas of medical negligence, civil rights, general liability, and insurance coverage. She has experience in all steps of the litigation process in state and federal courts, including pre-suit claim review and monitoring, jury trials, and appellate practice.
Amy began her career as a law clerk to U.S. District Judge W. Earl Britt (EDNC) and then moved to private practice with one of North Carolina's largest regional law firms as a member of their torts and insurance defense team. She returned to the federal trial court as a senior attorney for two decades, assisting the judiciary with a broad range of issues in civil and criminal cases and supervising a staff of law clerks and interns. Amy left the court to practice municipal law, chiefly defending the city and its employees in civil rights actions.
Aside from this diverse experience, Amy has also served as an adjunct professor at Campbell University teaching third-year law students pretrial litigation. She is a member of the Fourth Circuit Judicial Conference.